Glass Electric Standing Desk with Drawers Charging USB Port 45 X 23 Inch Dual Motor Electric Height Adjustable Desk Sit Stand Desk USB Type New
| 486 Sold
定價

List Price: $0.00

售價

Price:

$428.35

單價

每
Share
Estimated Arrival: Between Dec 03 and Dec 05. United States
Shipping and Returns: Free shipping on selected purchases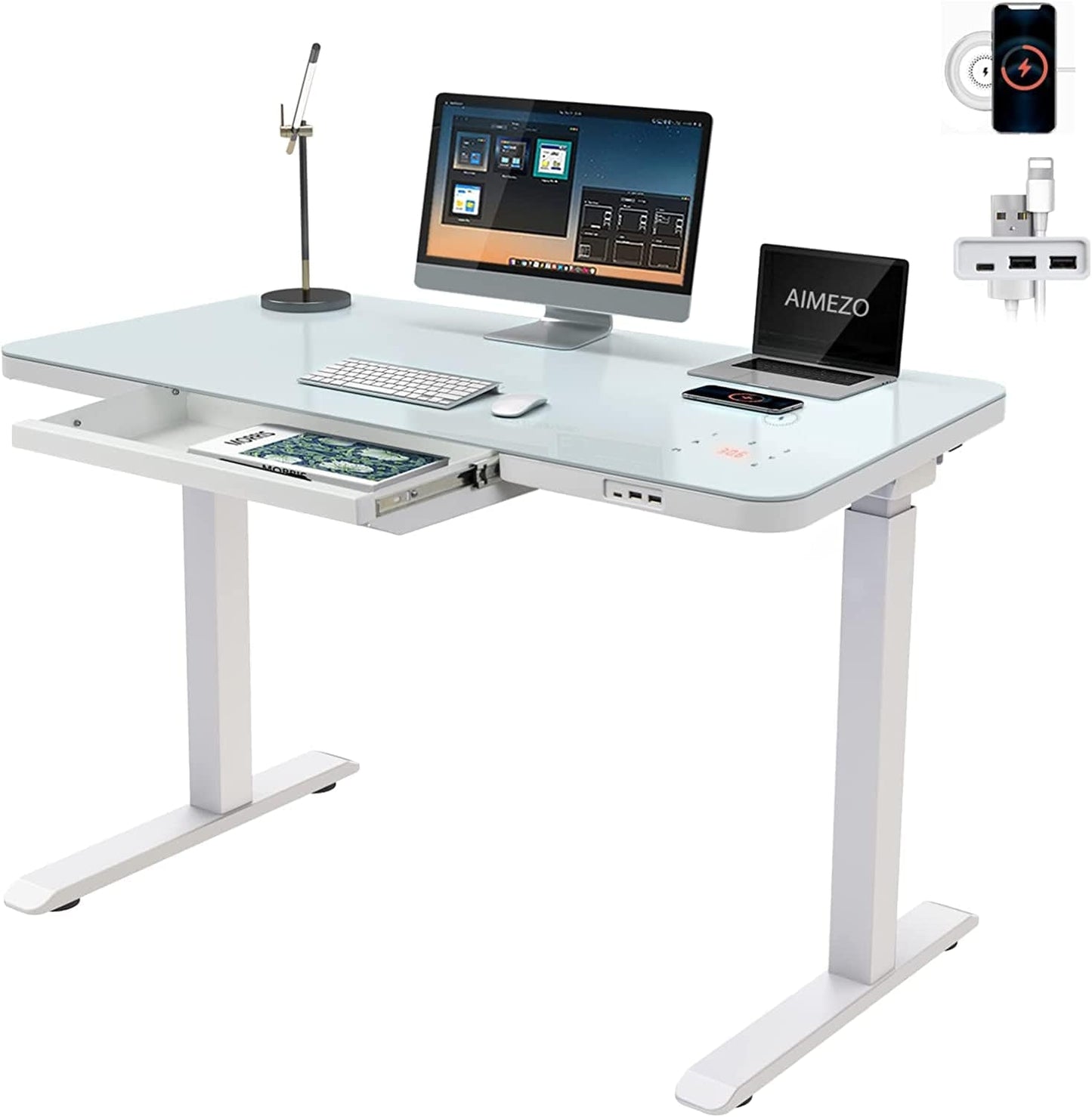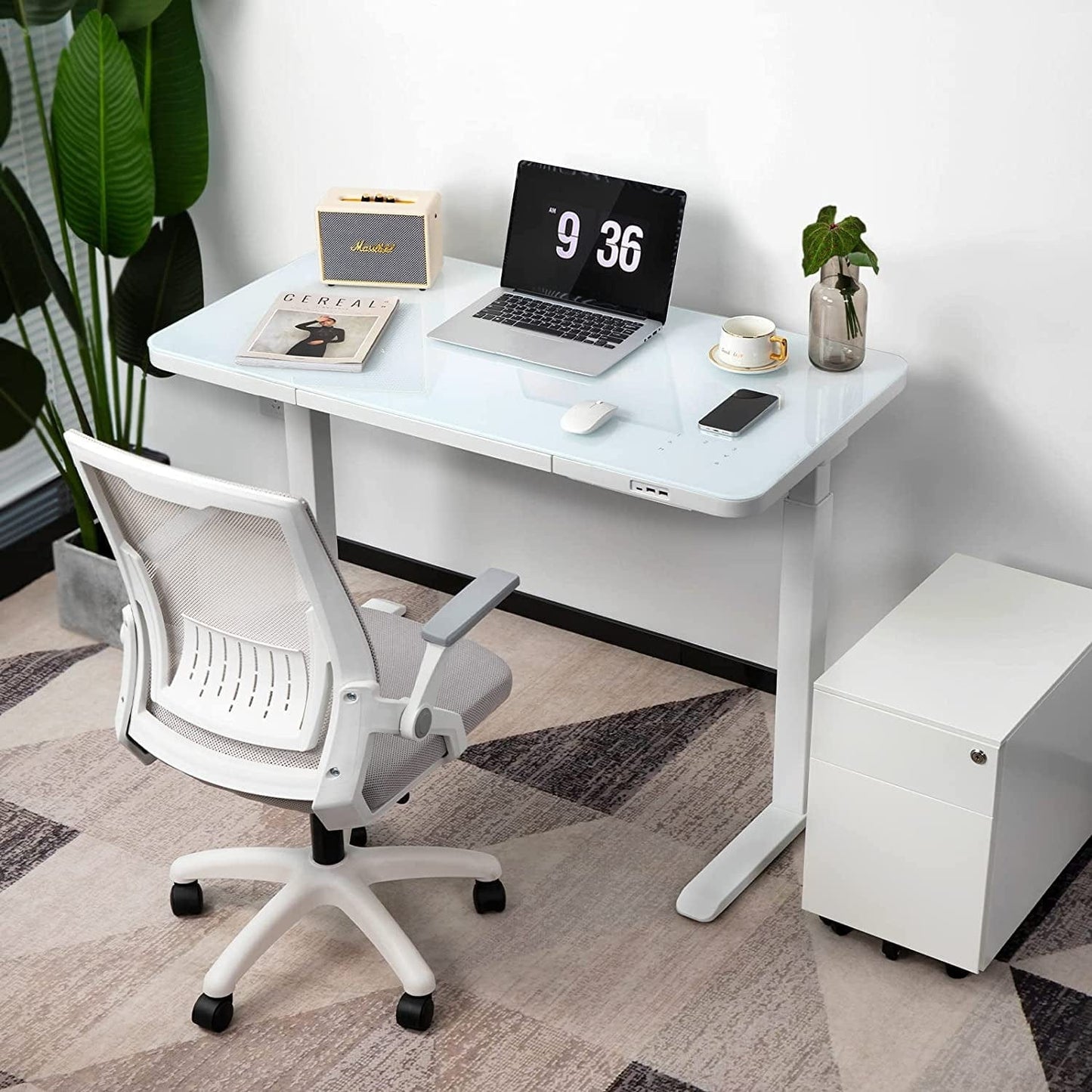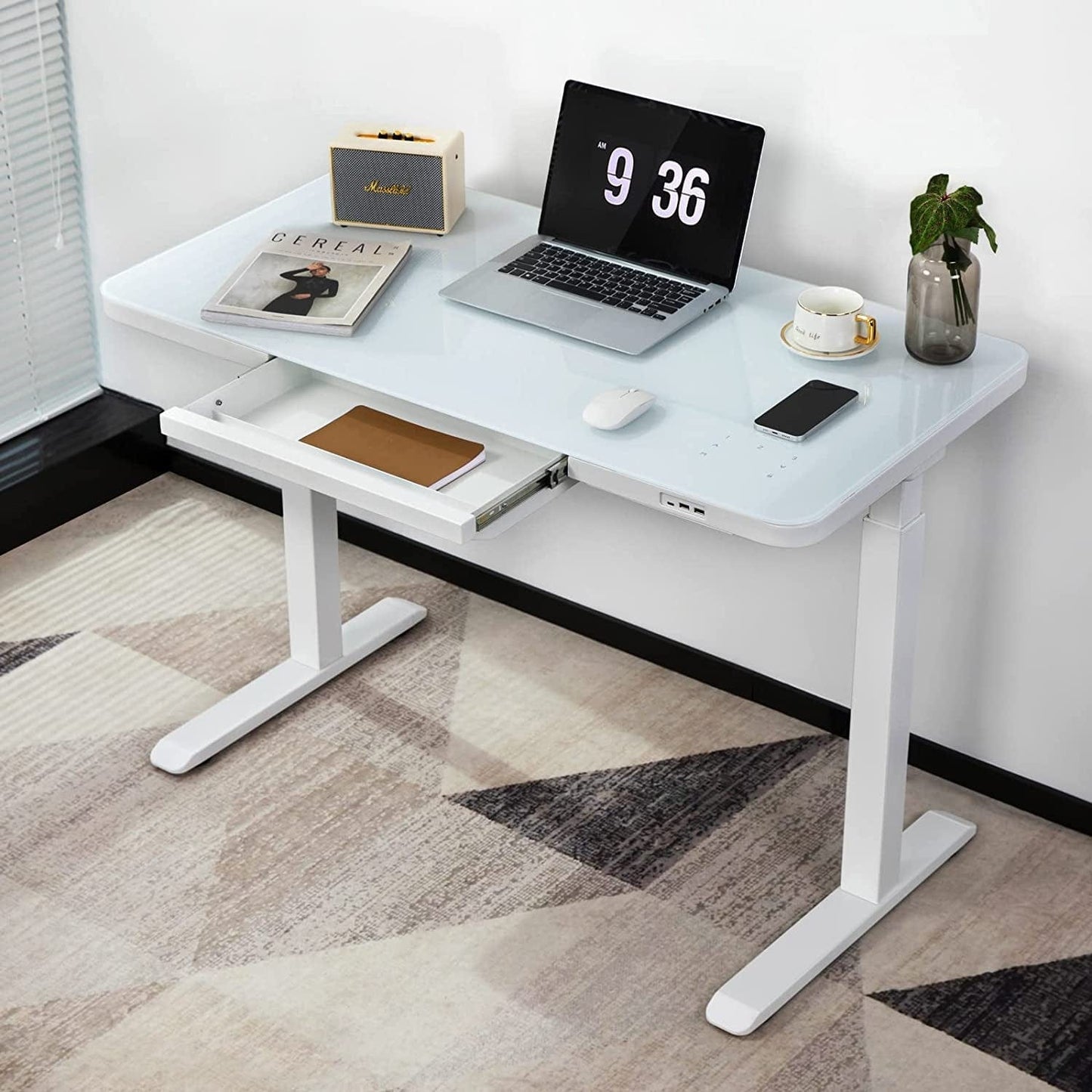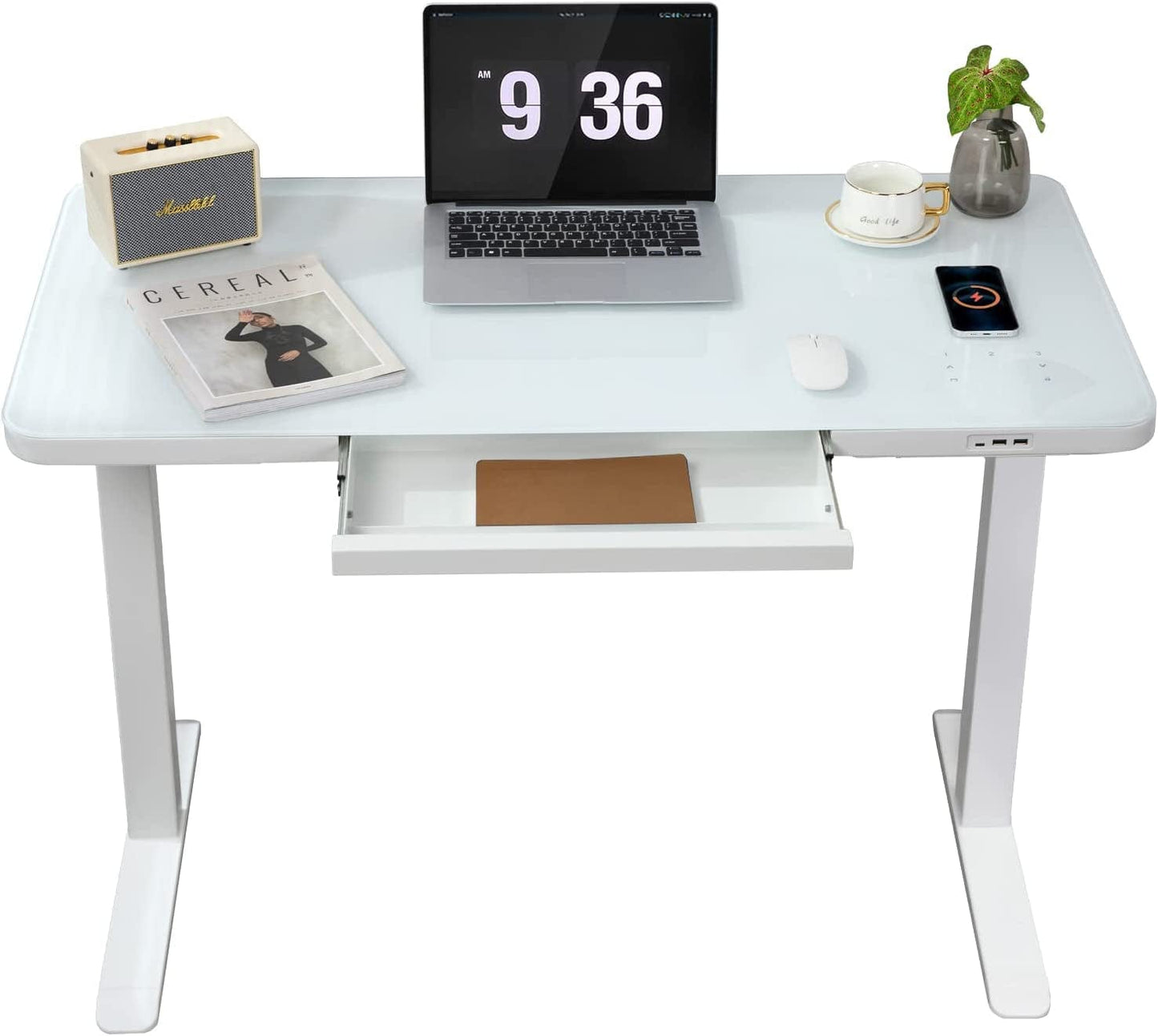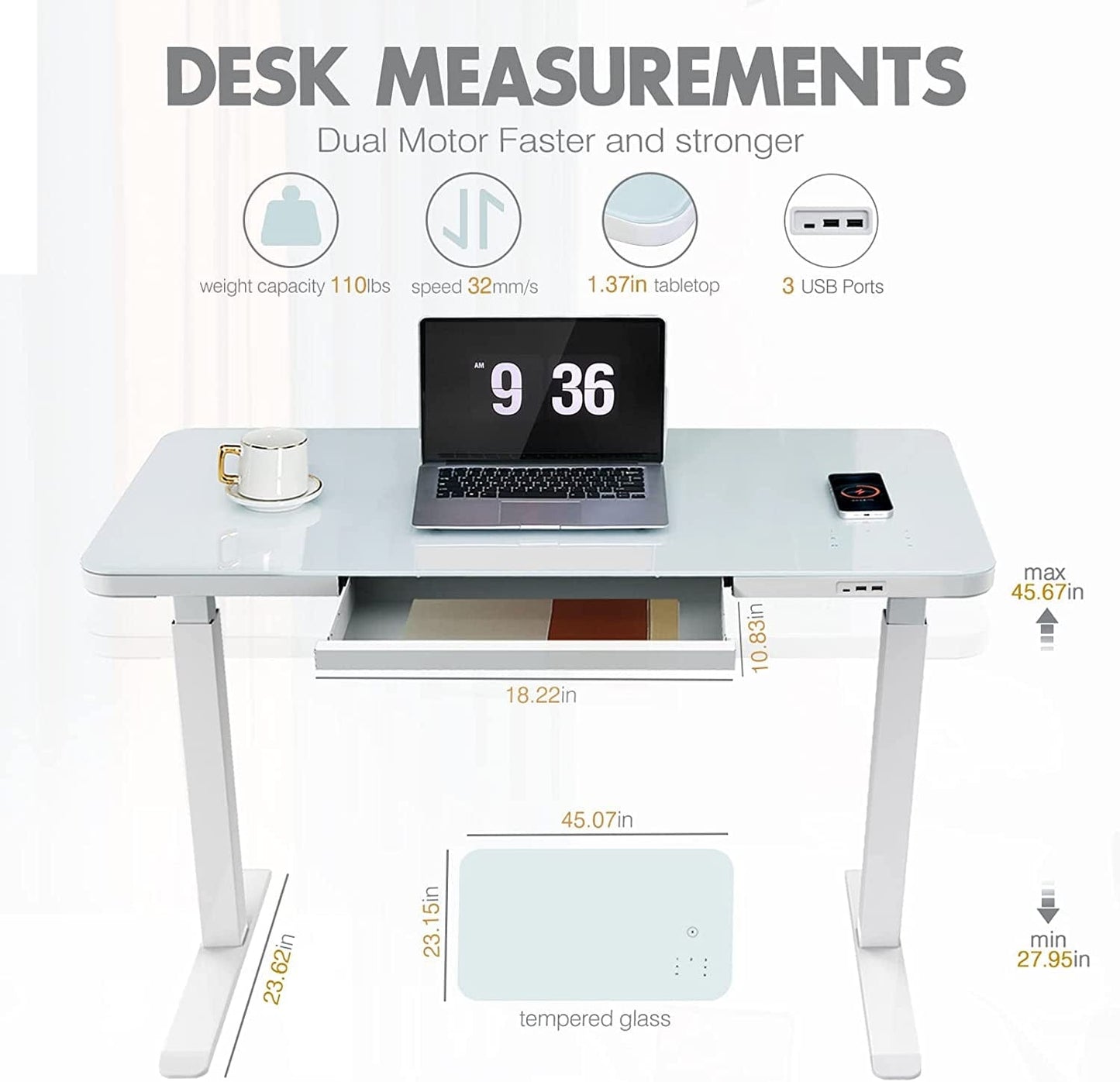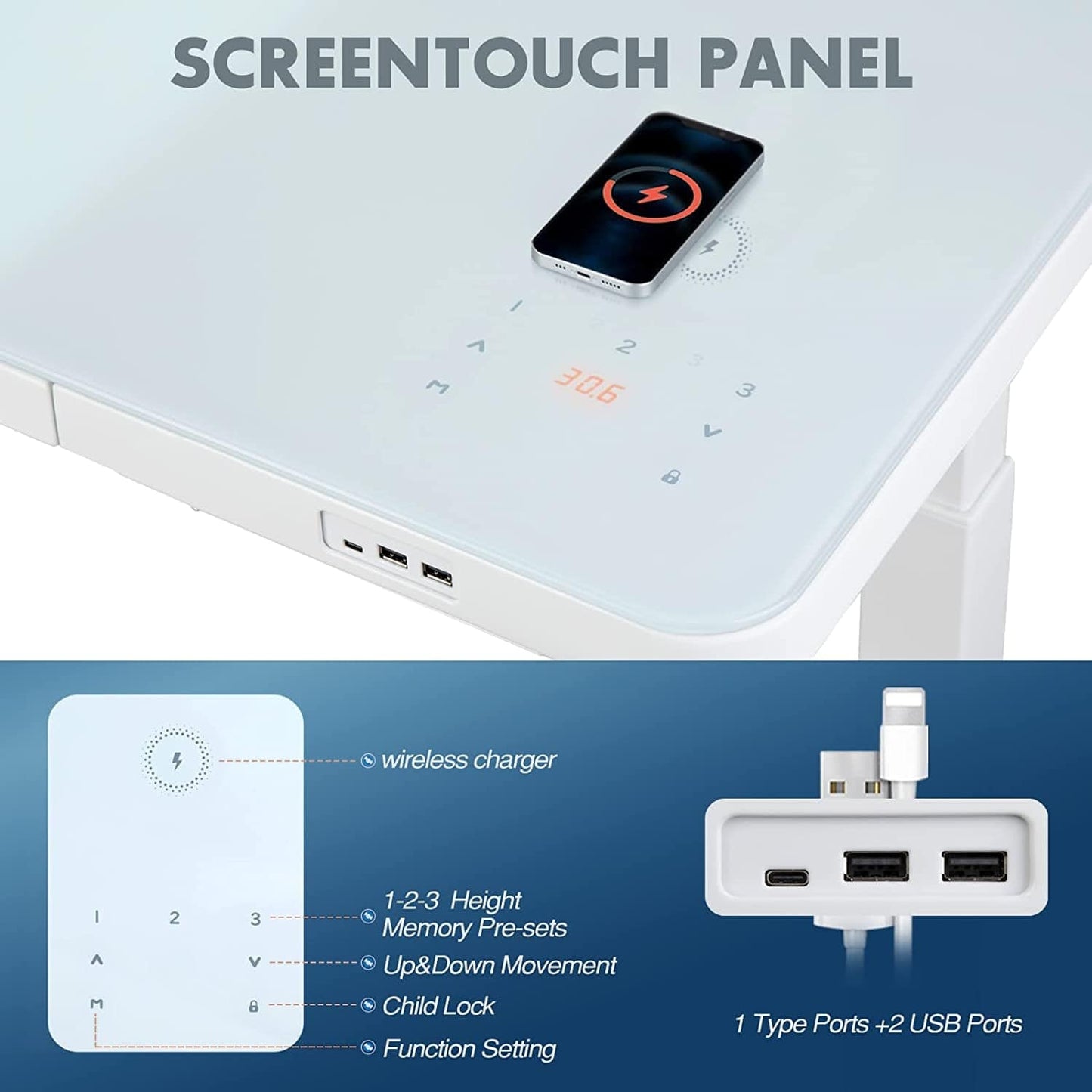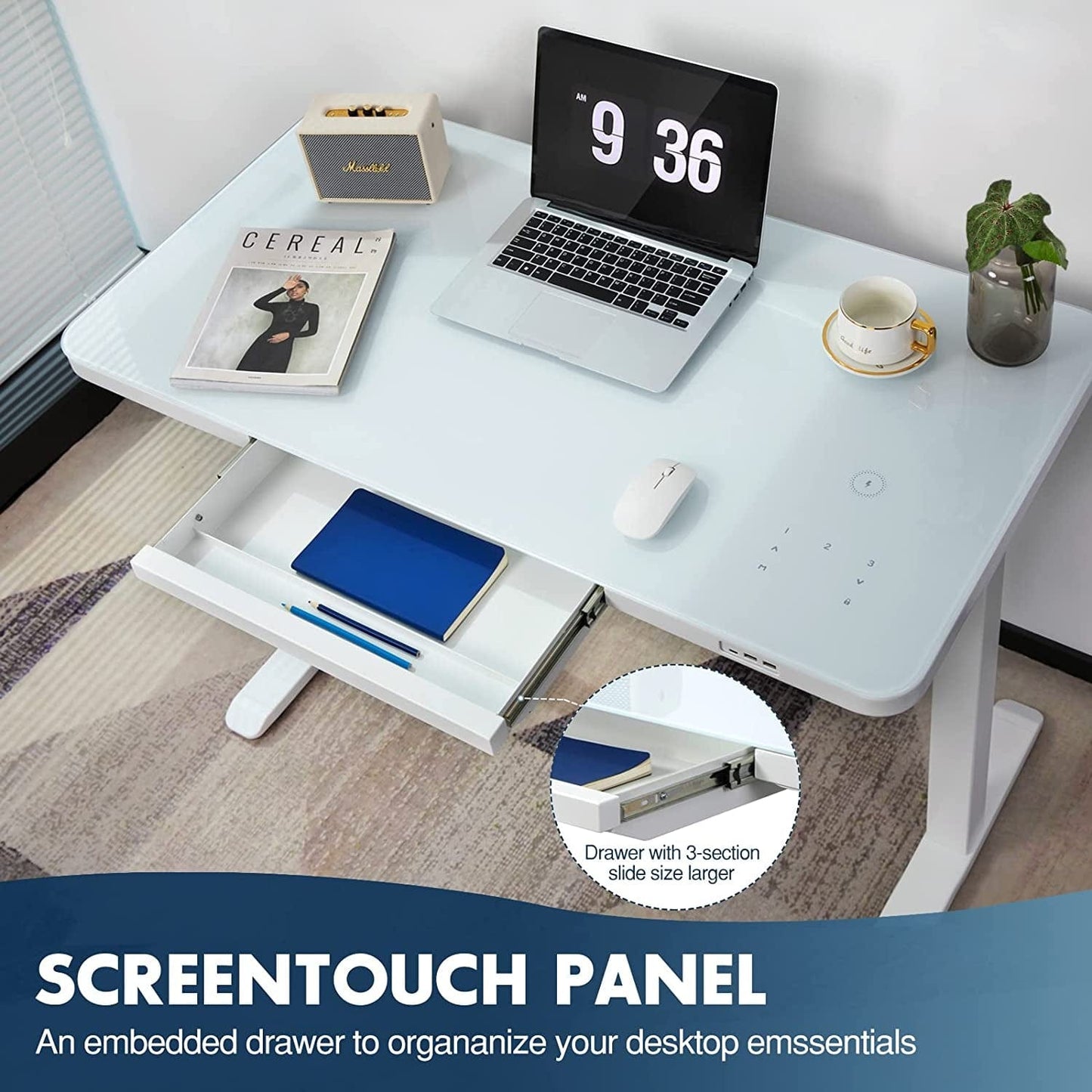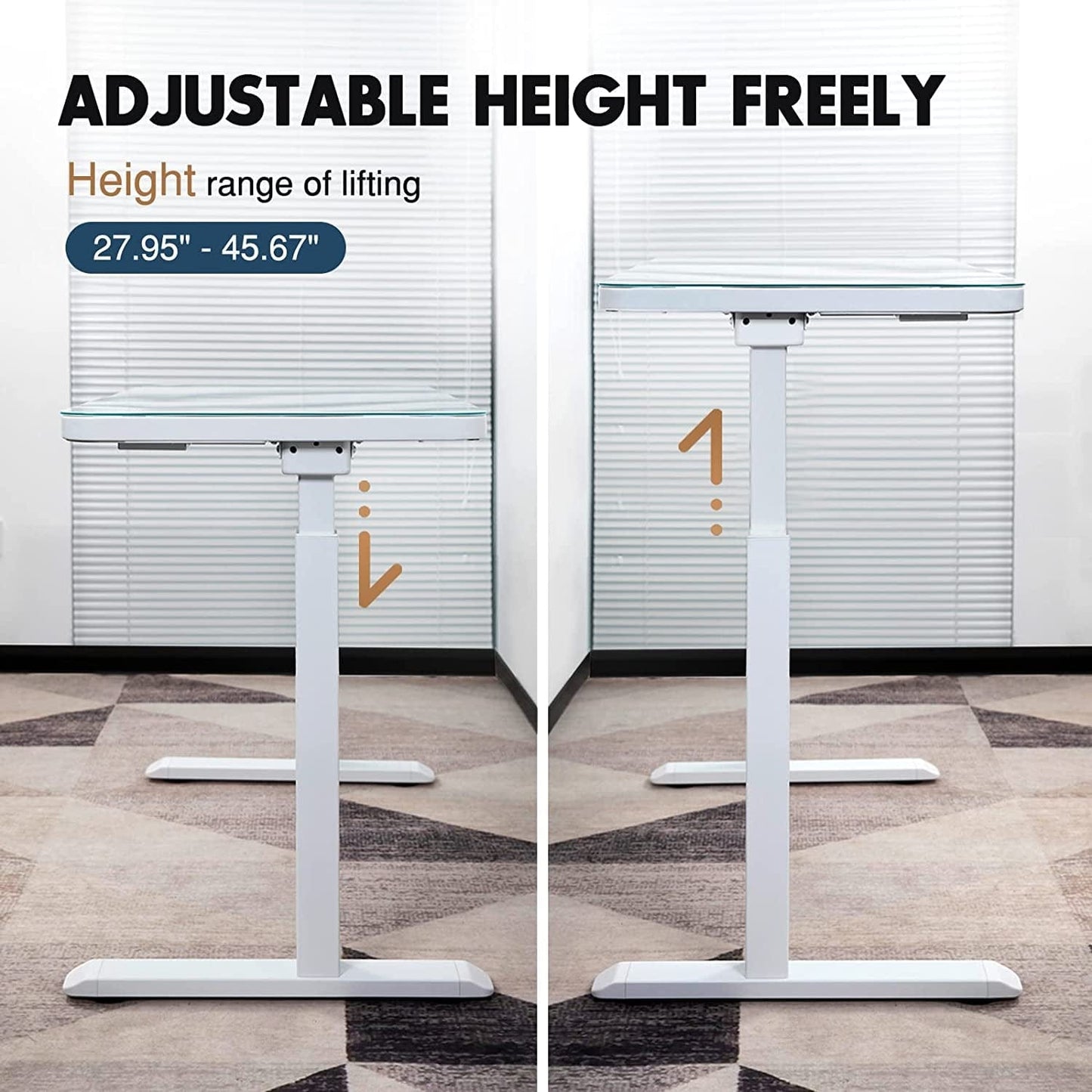 Easy to assemble and has a good measurement! Also, I like it's quality!
This desk is seriously impressive. I NEVER write reviews and but just had to for this desk. Comes with 3 height presets, a wireless charger, 1 USB-C and 2 USB ports. And a plus, it was very easy to put together. Buy this desk! Worth every penny.
I appreciate that it includes a little drawer, easily adjusts, enough of space, and outlets. I succeeded in tucking every cable under the desk. It did provide a few tiny zip ties with glue to conceal cables, but they weren't very sticky. In the end, I used gorilla command tape, and it was perfect.
I got this desk. It was a heavy package, which I initially observed, but I later discovered when I opened it. It was simpler to carry the desktop and its component pieces up the stairs. It took two persons to set up, including me. With the exception of one screw hole close to the engine that was a little too tight and required lubrication on the screw that went in, everything was rather simple.