Healthy and Inspiring
Our desk can be lifted or lowered at the touch of a button. The powerful frame allows quick and seamless transition when moving between different heights, increase comfort, flexibility, creativity, and health during long music composition sessions.
Spacious working surface
The studio desk has plenty of working surface and a top shelf that can hold up to two display monitors, speaker monitors, and a total of 6U rack spaces underneath to keep equalizer and amplifier organized.
88 keyboard tray
The sturdy keyboard tray supports a 88 keyboard and up to 70 pounds. The ergonomically designed curved keyboard tray provides more leg room without worrying about hitting your knees.
Enhanced anti-collision feature
The sensitive anti-collision function ensures the safety of your equipments under the desk. So that you don't have to worry about the equipment being squeezed during the descent.
Multipile functions
It can be used as a workstation. a gaming desk, a DJ table, or a podcast desk.More usage scenarios are waiting for you to explore.
---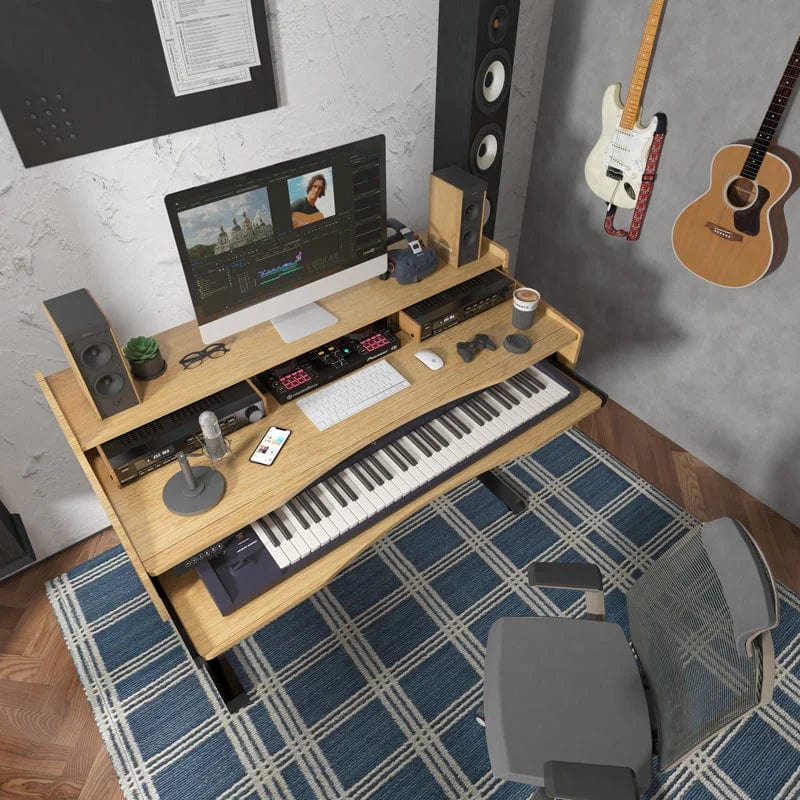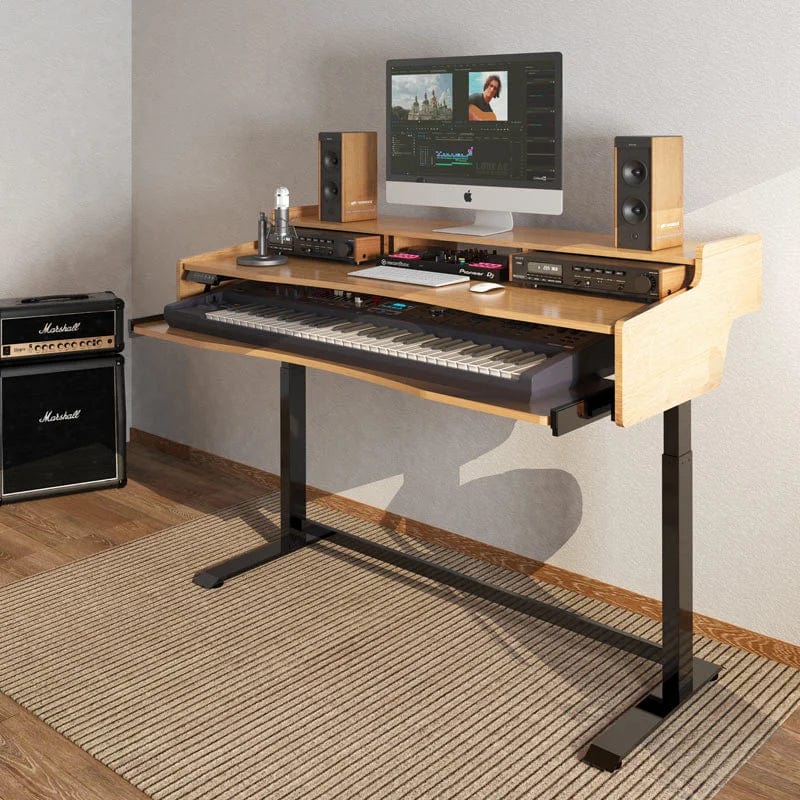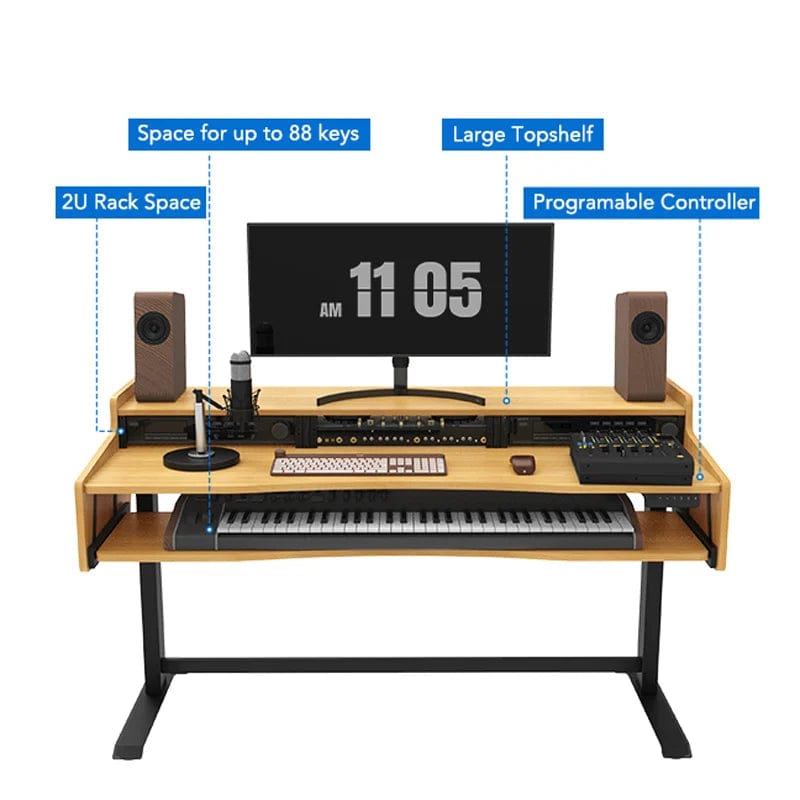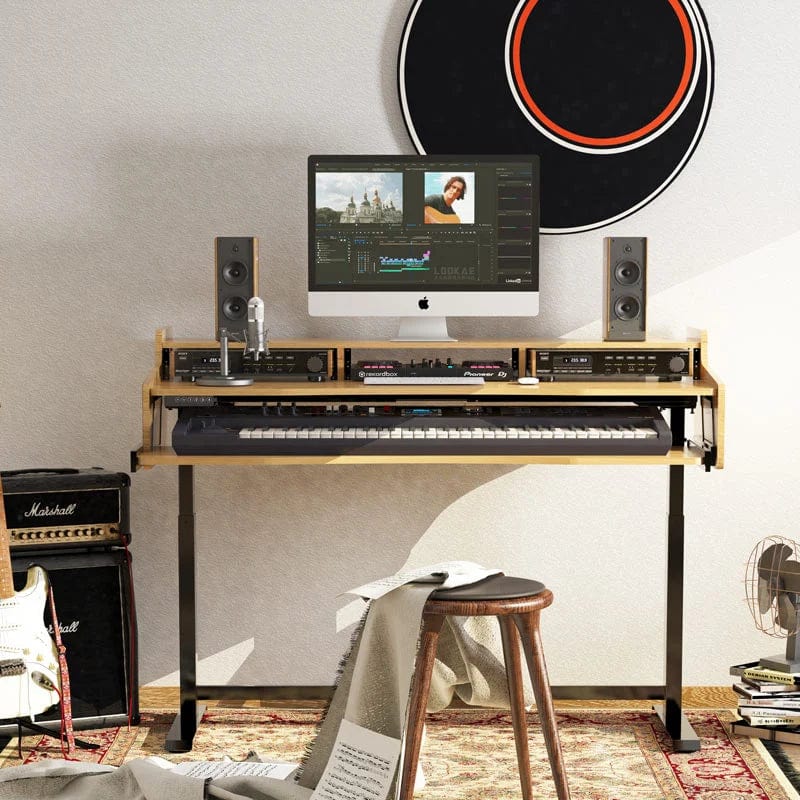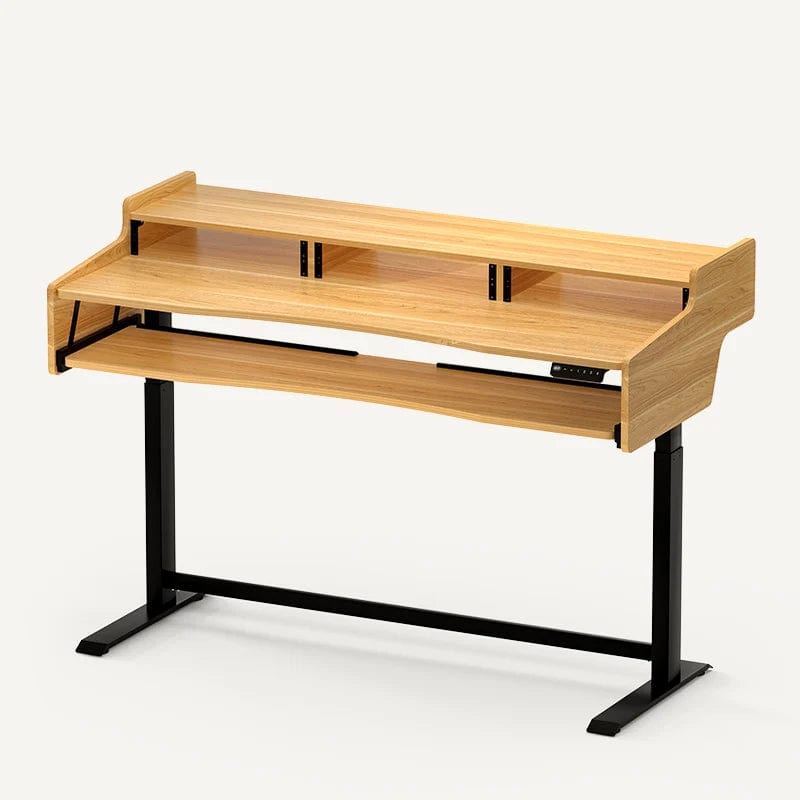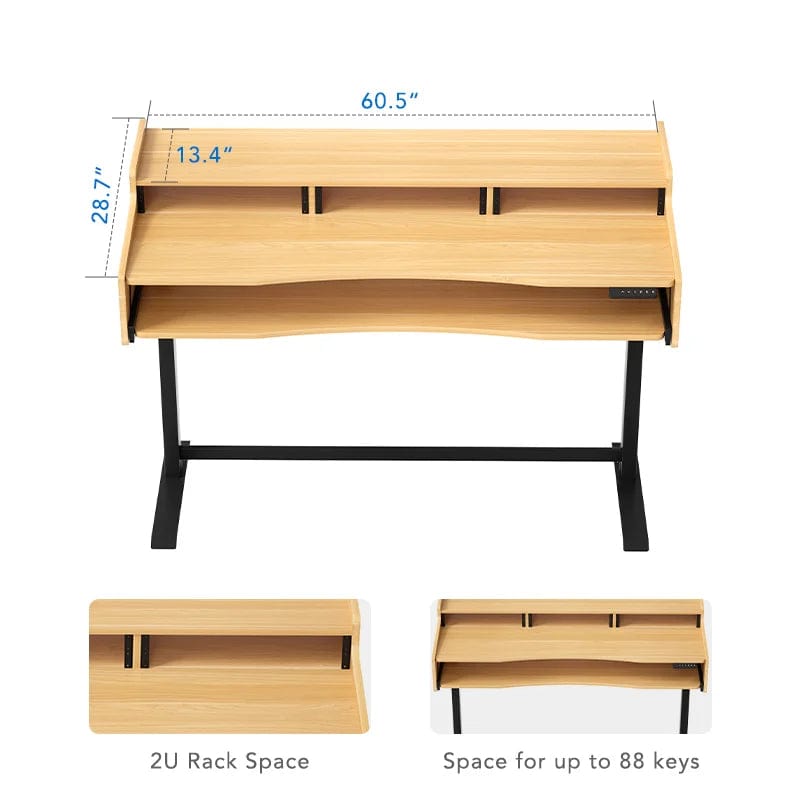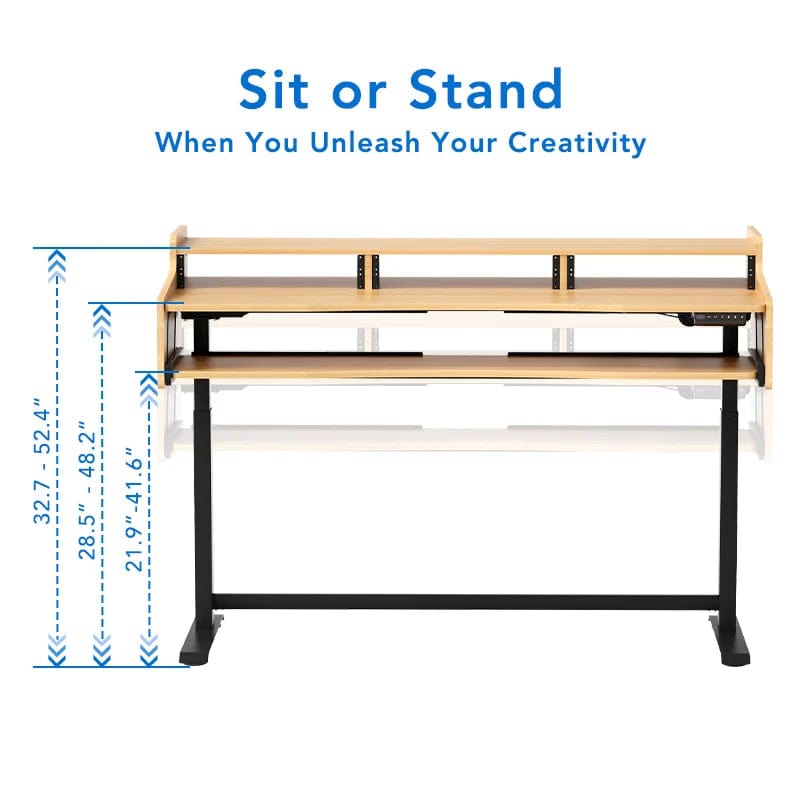 This Desk's robust build and stylish appearance amaze me. It's a trustworthy and fashionable addition to my workspace.
I can't say enough good things about this. It is a useful addition to my desk because to its durable design and easy height changes.
This Standing Desk is a flexible and useful option for leading a healthier lifestyle at work. It's a great option because to its strong construction and easy height adjustments
I can't say enough good things about this Standing Desk. It's a dependable, fashionable desk that provides a relaxing, healthy working environment.
I adore the sleek, contemporary look of this standing desk. I can quickly transition between sitting and standing thanks to its adjustable height function.